It's always exciting to receive a delivery from Calyx Flowers! We've compiled a tutorial to share the best ways to care for and maintain an arrangement, featuring our Vice President of Operations, Gail, and our Fireside Brilliance Bouquet. With its magnificent vase and stems in various lengths, the Fireside Brilliance Bouquet is perfect for demonstrating our basic care steps and pro-tips to keep bouquets looking their best.
Basic Care Steps: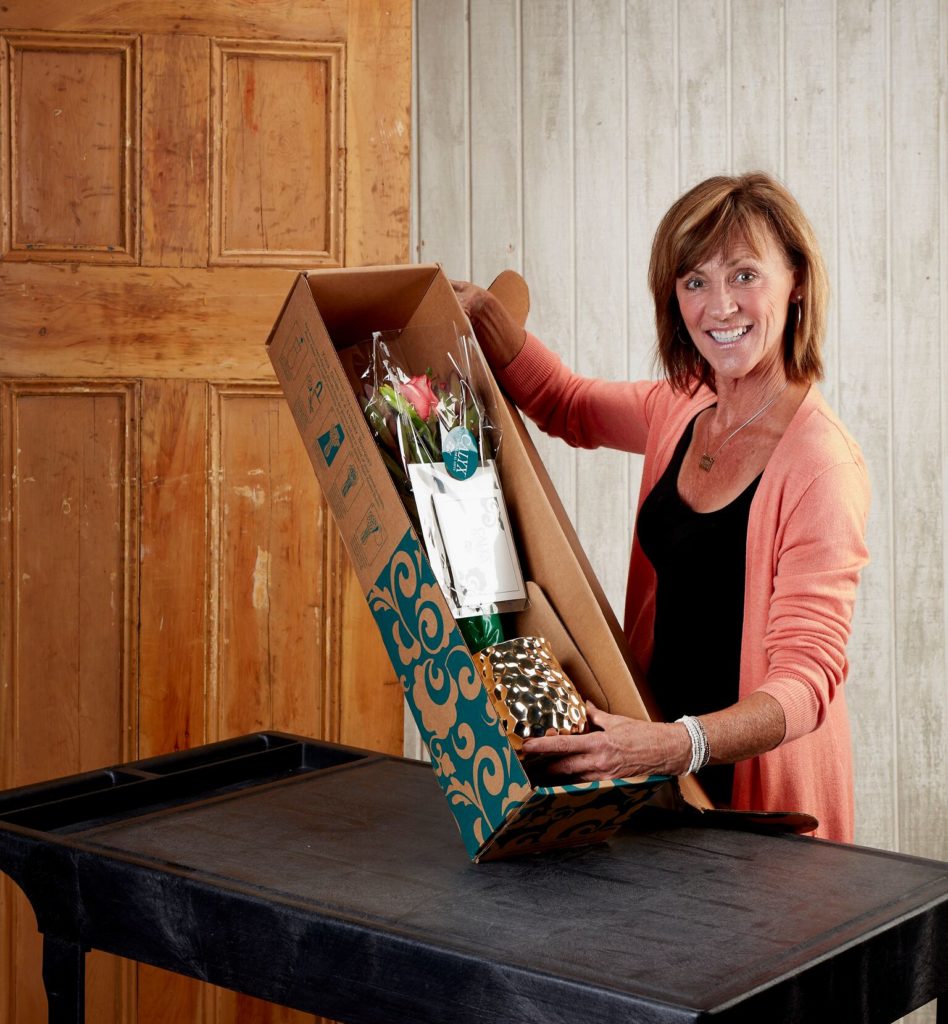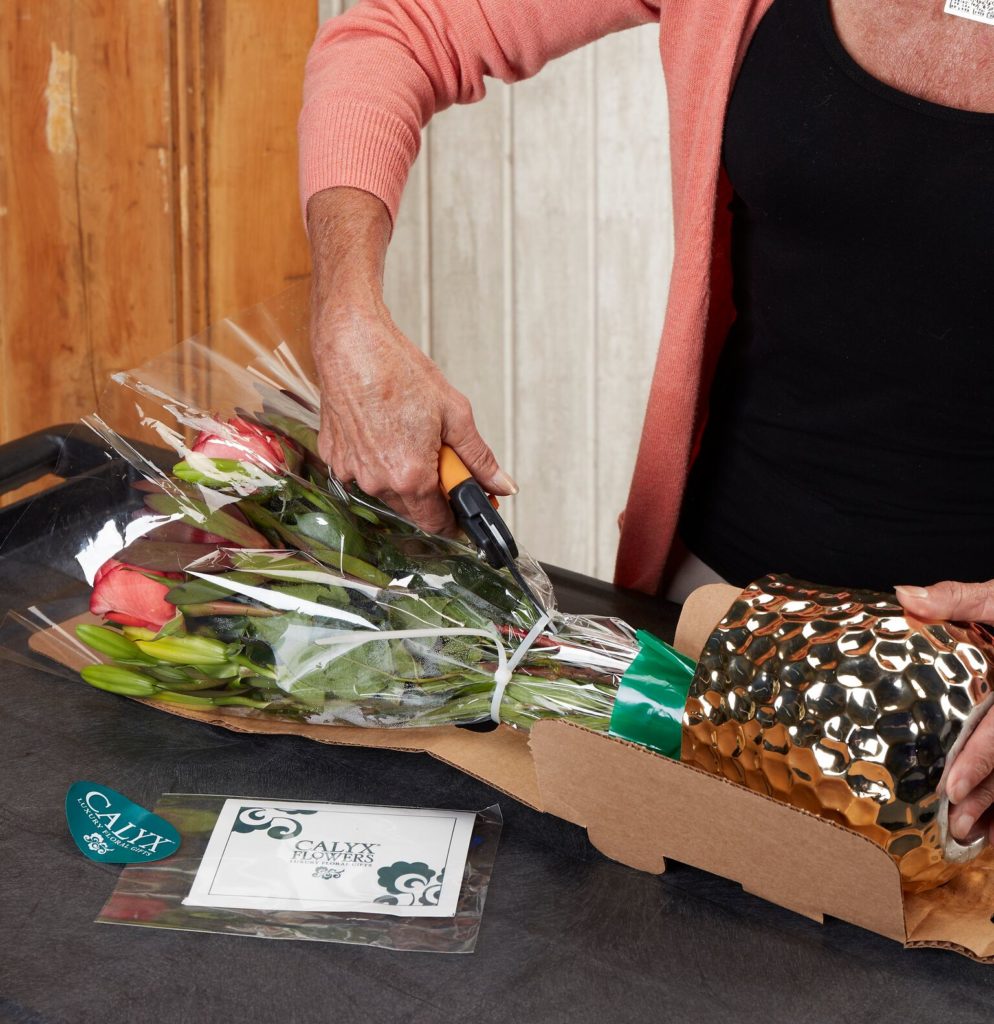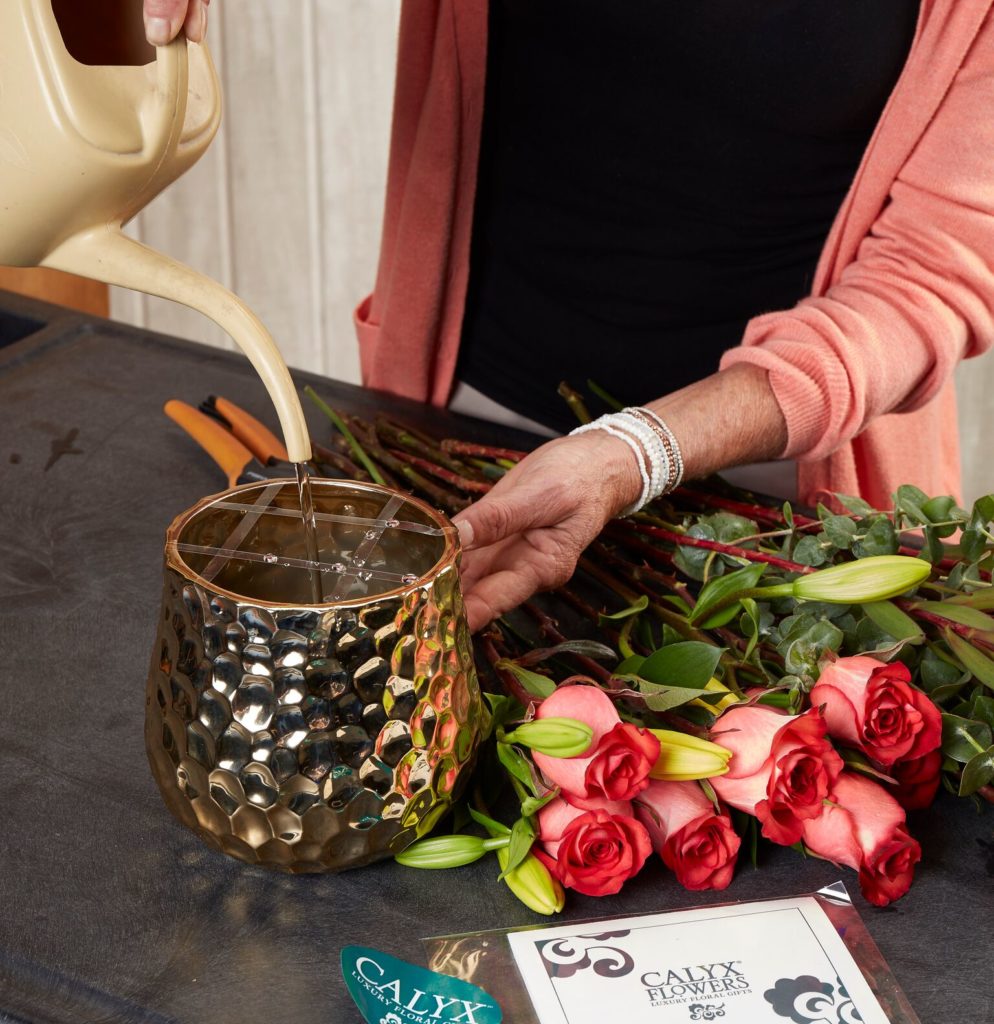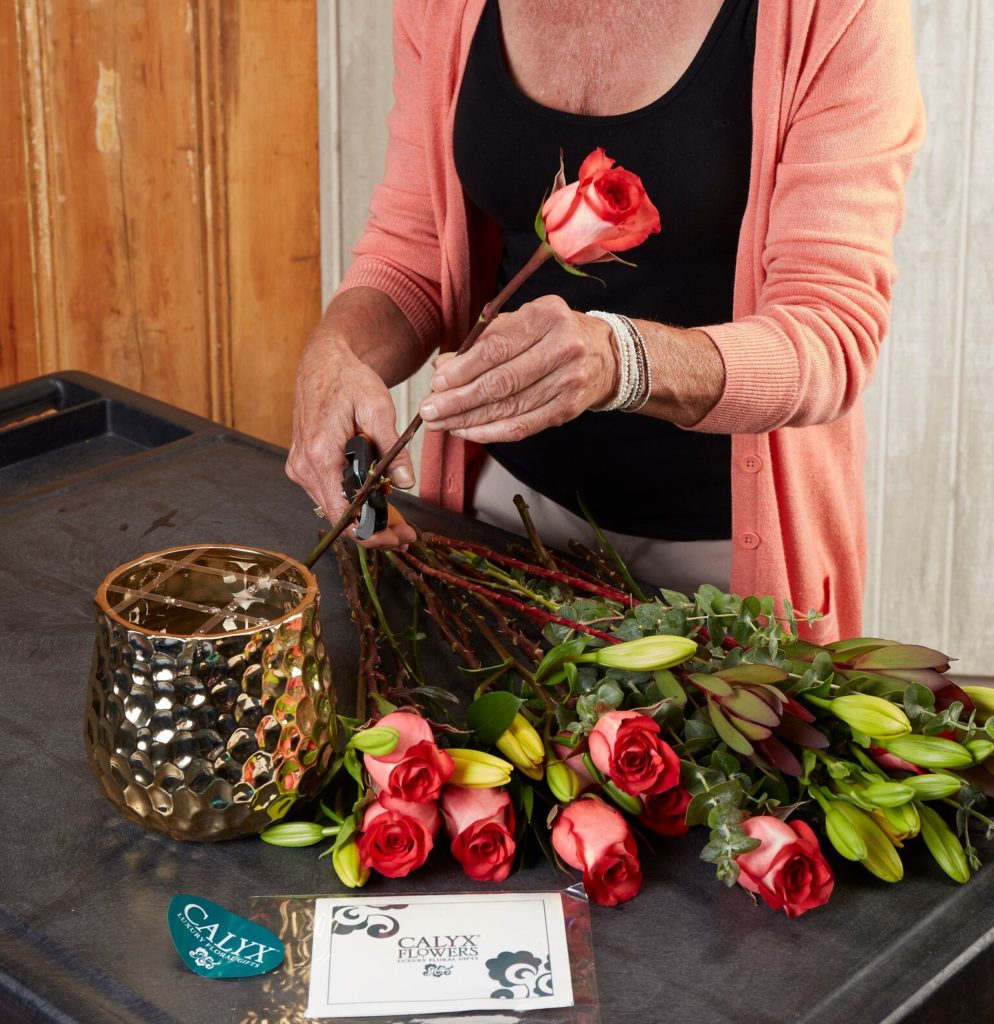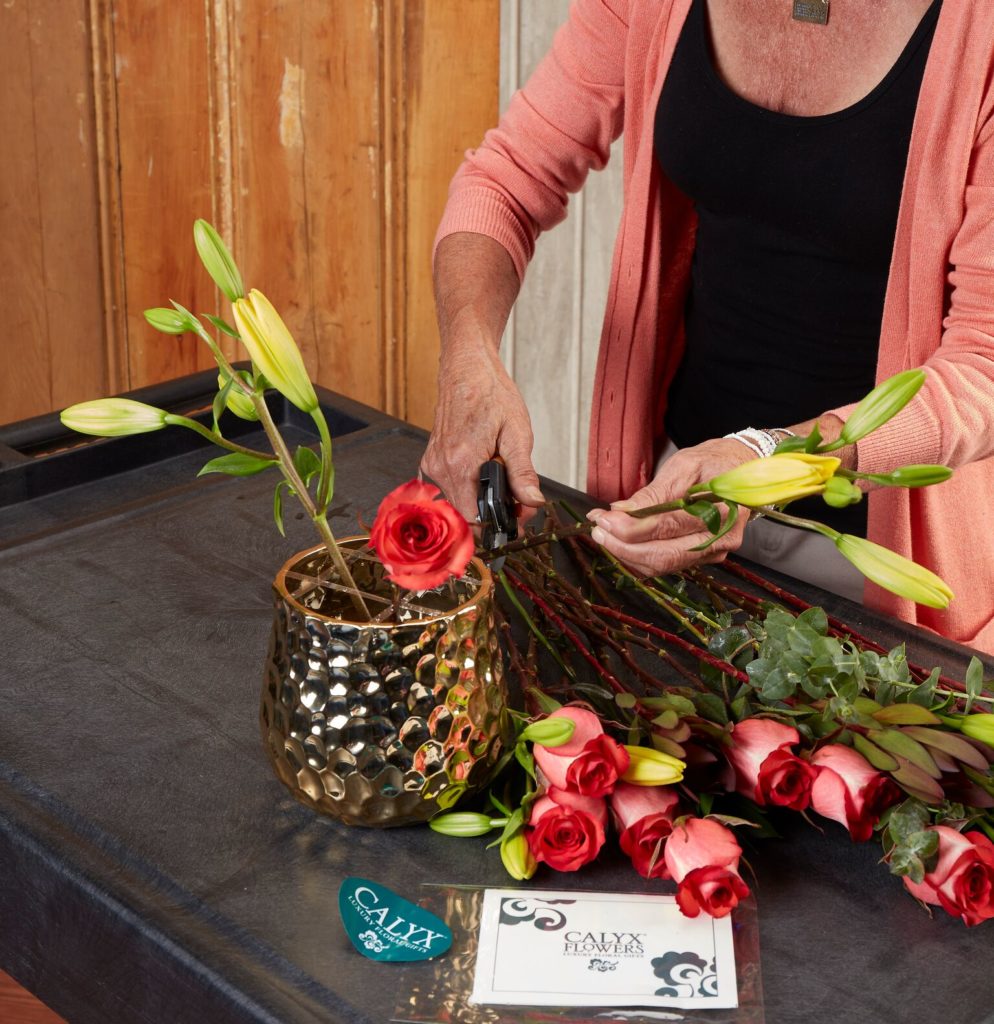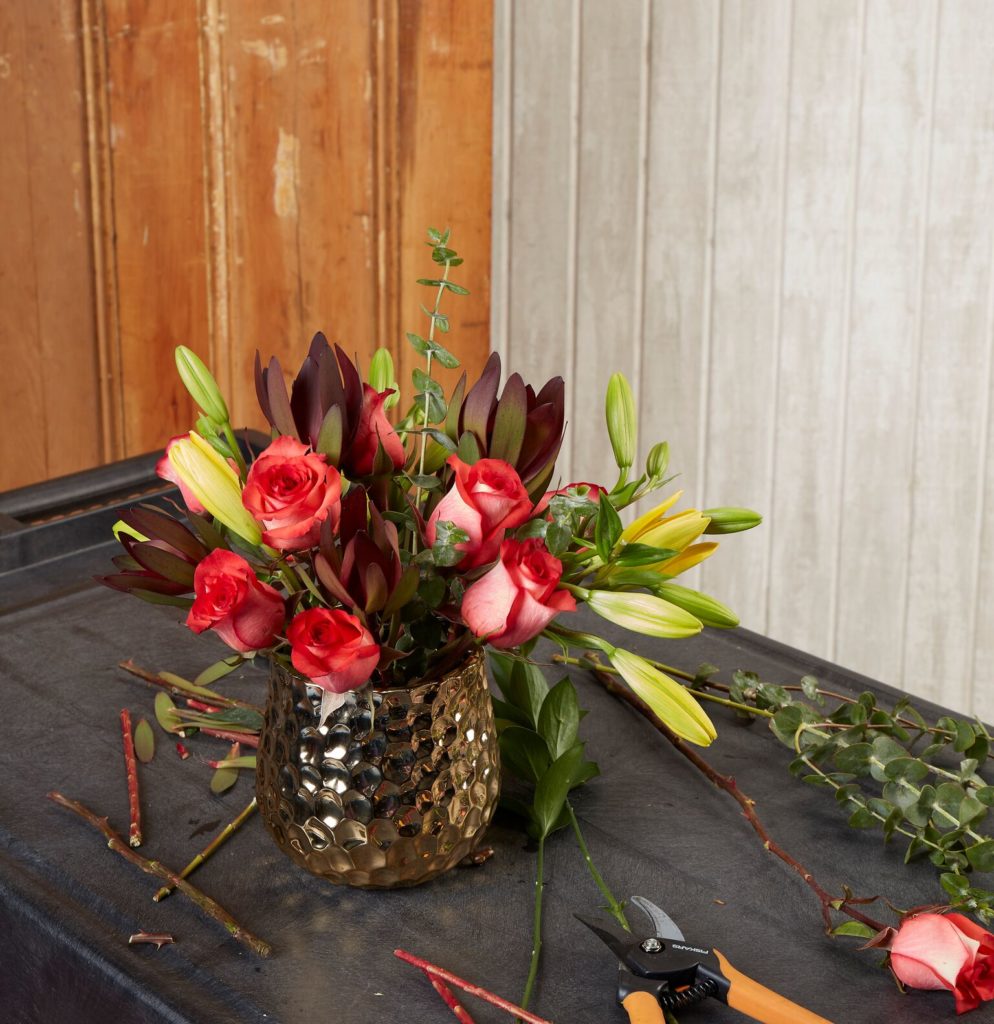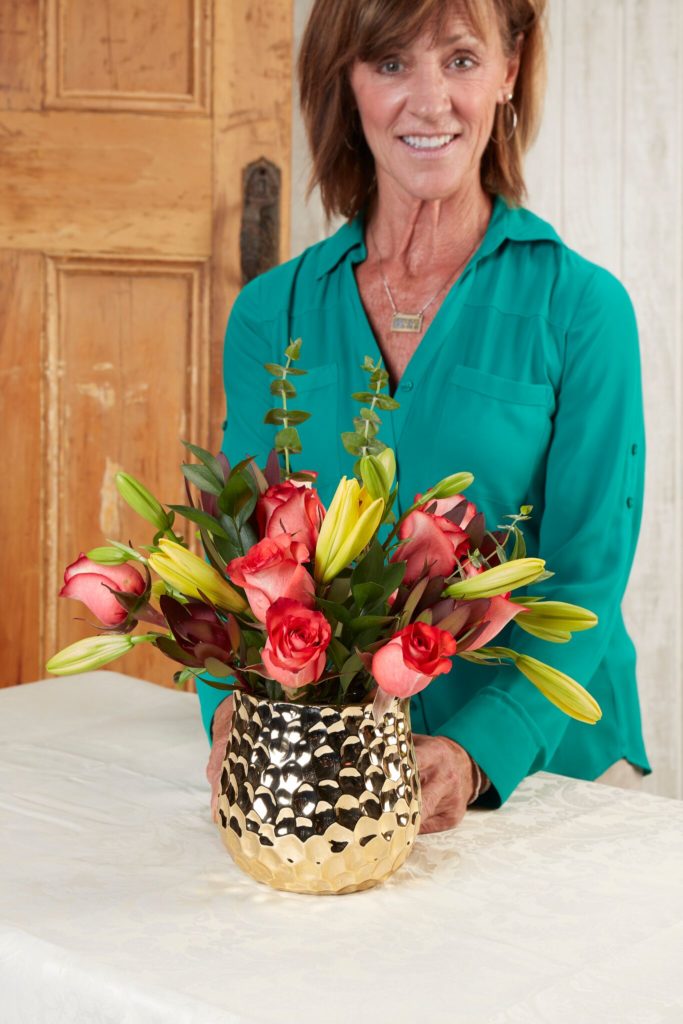 Bouquet Care Pro-Tips:
If you've ordered roses, remove the "guard petal" – this is the outermost petal left on to protect the bud during shipment.
Keep in mind that buds gradually open from the base of the stem and certain flowers bloom more quickly than others.
Submerge the stems in fresh, warm water for 5 to 10 minutes to revive any wilted flowers.
Enjoy your Calyx bouquet! Find us on Facebook, send us a tweet on Twitter, and tag your photos on Instagram with #calyxflowers.
To receive a copy of our catalog, sign up here.