A Personal Note from the Owners of Calyx Flowers
Hello, and thanks for visiting Calyx Flowers — We hope you find something you love in our collection of luxury bouquets, thriving plants, and more!
We'd like to take a moment to introduce ourselves! Kap and I (along with the support of our three teenagers) bought Calyx Flowers out of our deep admiration for all that Mother Nature has to offer.
After nearly two decades in the corporate world, we were ready to make the leap into owning our own business. In 2015, we purchased Calyx Flowers and never looked back. The transition was challenging, scary, exciting, and gratifying.
On this path full of twists and turns, we learned the floral business, rebuilt the systems infrastructure, re-engineered business processes, partnered with new service providers, and created a flower company we are proud of.
Creating collections of stunning bouquets from orchids, lilies, roses, hydrangeas, peonies, and much more is both fun and rewarding. Finding luscious, vibrant, and colorful plants is always a worthwhile experience, and searching for unique, eclectic, preserved designs usually leads to unexpected surprises.
Sharing our love of flowers with you, working with family farms across America, and being part of an exciting, beautiful industry has been the honor of our lives!
We greatly appreciate your time and hope you like what you see. If you have any questions or comments you'd like to share, please reach out to us at customerservice@calyxflowers.com. We'd love to hear from you!
Sincerely,
Kap and Mark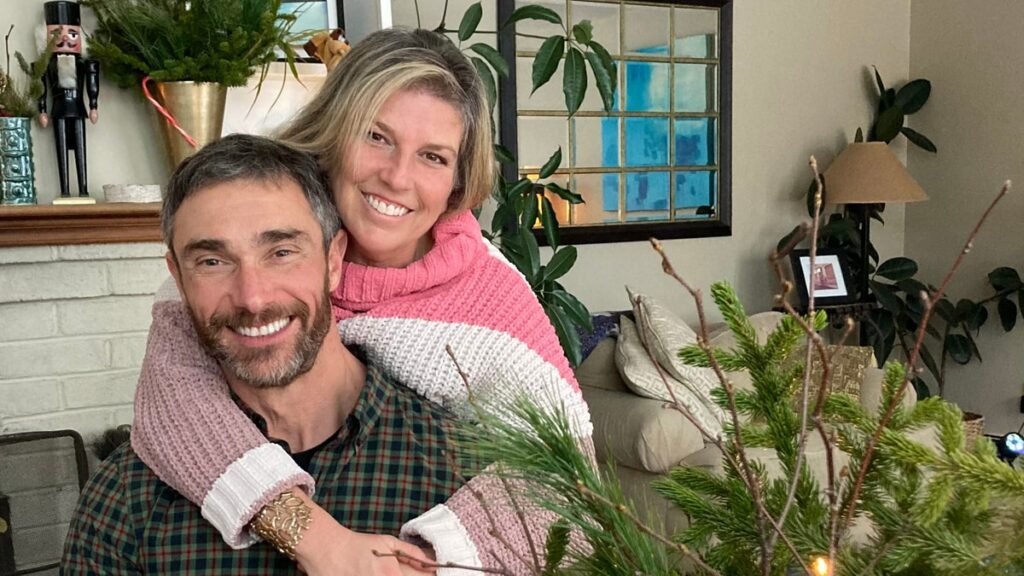 ---
Calyx Flowers. The world's most beautiful blooms.
Over 34 years in business, you can trust us to send the very best! We are the preeminent direct-to-consumer online floral store and the first to send flowers overnight from our farm to your home.
At Calyx Flowers we set the industry standard and continue to innovate with unique flower and plant offerings, limited-edition vases, and exclusive designer wreaths. We are here for you 24/7 online and in-person from our friendly call center located in southern Maine.  As a family-owned business, our commitment is to you. Thanks for visiting, we hope you like what you see!
Our story begins in flower fields around the world.
The most luxurious orchid plants arrive from Florida, roses come from Colombia, while the hardiest cut orchids hail from Hawaii & Thailand, Wildflowers from California, and Evergreen & Balsams from Oregon. To bring you truly exquisite blooms, we have partnerships with farms around the world. The day you place your order, we'll send it straight to your recipient.
Extraordinary blooms deserve special attention.
Each rose is set on an ice gel pillow (in the summer) and thirsty cymbidiums get individual water vials. Every bouquet is carefully packaged, wrapped in decorative, yet protective materials, and set in our shipping carton along with your personalized gift message. As soon as your gifts are packaged, we air-ship them directly from our farms via UPS or FedEx.
You'll see the difference freshness makes.
Since our blooms don't lose their freshness in a cooler, they last longer than most.  We partner with farms across the USA and globally for our exotics.  This gives Calyx Flowers the option to offer summer-bright Gerbera daisies in December and spring-fresh freesia in August.
Definitive style and beauty.
The essence of every gift is captured by the exciting collection of vases, cachepots, and baskets we have chosen to accompany them. Inspired by our travels around the world, you will not find a more vast collection that so complements natural beauty.
Send a glorious bouquet.
We guarantee your flowers will arrive fresh and perfect on the date you specify. There's simply no easier or more reliable way to send the very best flowers the world has to offer!
From Bud to Bloom
Many of our flowers are shipped to you while they're still in the bud; this ensures that your flowers will last as long as possible. Within a few days to a week, the petals will begin to open and fresh blossoms will emerge. The flowers exhibit a great deal of vitality, just as they would if they were growing in the garden. After a few more days have passed, your blossoms will be a full bouquet that will last for quite some time.
Formerly Calyx & Corolla