As I talked about a few weeks back, many of the employees at Calyx Flowers' sister company, The Vermont Teddy Bear Company have been participating in summer trail walks. Last week Sharon provided this recap on the historic Shelburne Farms. Enjoy!
This week we walked along the Shelburne Farm trails and dirt roads for about 2.5 hours. We started out across an open field and soon found ourselves strolling along a smooth dirt road lined with magnificent old trees. The trees tower above the walkers. The furrows in the bark are 3 inches deep! Shelburne Farms offers all sorts of sights, but this was my favorite part. There were views of Camel's Hump and the other Green Mountains from this allee.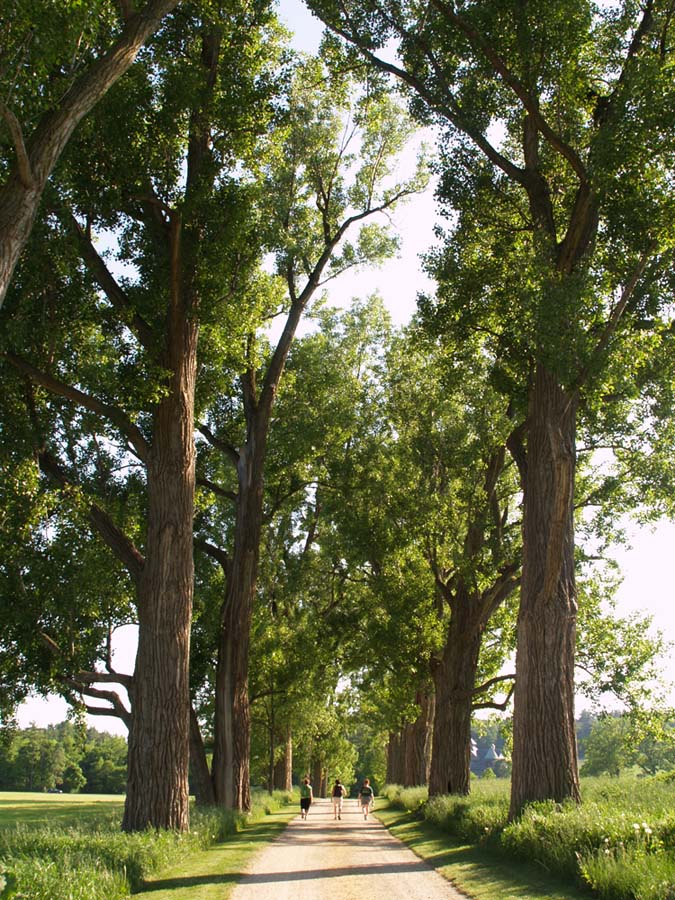 A tractor laden with hay bales drove by us as we dipped into a brief area of woods and when we emerged, the castle-like Farm Barn came into view through the haze and almost appeared to be a mirage. Seeing some farm animals en route, we walked right past the "barn" and then headed uphill into the woods. There was an eerie gathering of totems near the trail. We followed the wide, smooth path farther upwards and soon reached a brick patio/bench/wall structure overlooking the lake, although the views there were mostly obscured by trees.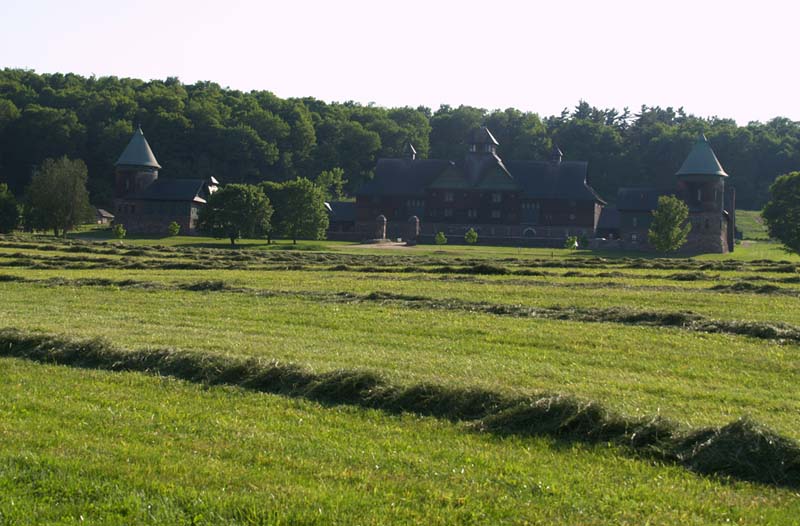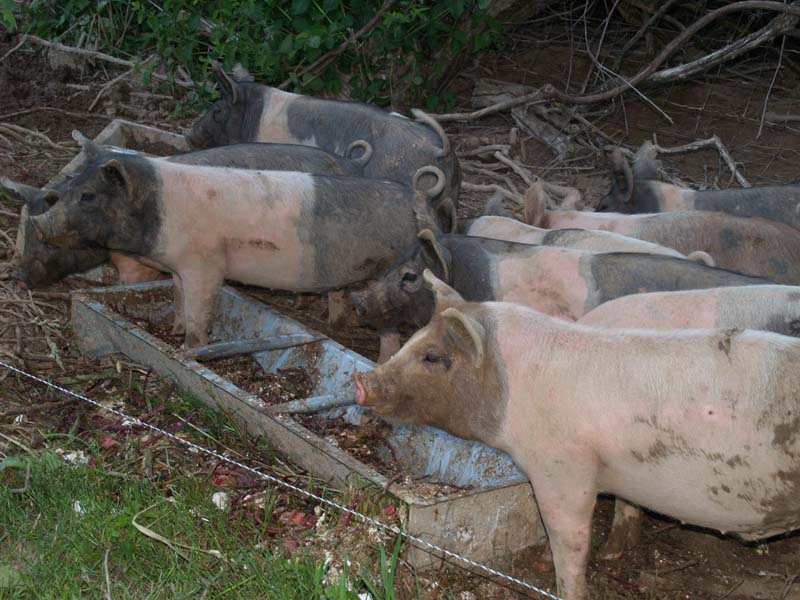 Just beyond that we reached the "summit" of Lone Tree Hill with expansive views of Lake Champlain and the Adirondacks. Looking behind us, we could also see a slice of the Green Mountains. After enjoying the vista, we headed down the other side of the hill and made a wide circle through the property alternately going through woods and on dirt roads along fields with more views of the lake and the Adirondacks. We explored the Market Garden area which had both flowers and vegetables growing over a wide area. Whew, lots of hard work went into all those plantings. There was a neat shelter that looked like an inviting, shaded break area for the gardeners.
After that, we soon circled back to the parking lot, completing our loop, and bringing to an end another pleasant evening ramble.