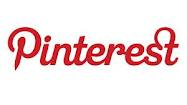 Today Calyx Flowers joined the growing community of people loving Pinterest. This online pinboard is a great way to  organize and share things that we love with our Flower Lovers and everyone else out there. Comment. Repin. Like. We're sure to find inspiration and hopefully in turn, we will be an inspirational source for lots of people.
Our very first board was titled, "Summer Floral Chic" and we invite you to check it out at www.pinterest.com/calyxflowers/. It's a sampling of our newest Summer floral obsessions to showcase, wear & visit. We found inspiration from our summer catalog of flowers, from the new jewelry line at J.Crew as well as the wonderful prints found at Lilly Pulitzer.
Tell us what you would like to see us share! What is your favorite floral inspiration? We want to know!