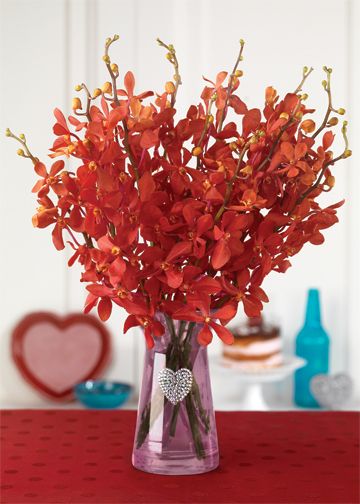 Loving * Heart * Glamour
We love a look that conveys your deepest, heartfelt emotions in a single glance. Our Bright Heart Orchid Bouquet will speak louder than words when it makes a surprise appearance on Valentine's Day.
Fresh orchids are also an exotic alternative to the classic gift of red roses, especially when they're straight from the heart.
Featuring:
Red mokara orchids
You may also select Pink, Mixed (combo of red & pink), or Best (our grower selects the day's best blooms for you)
Glass rhinestone-studded heart vase