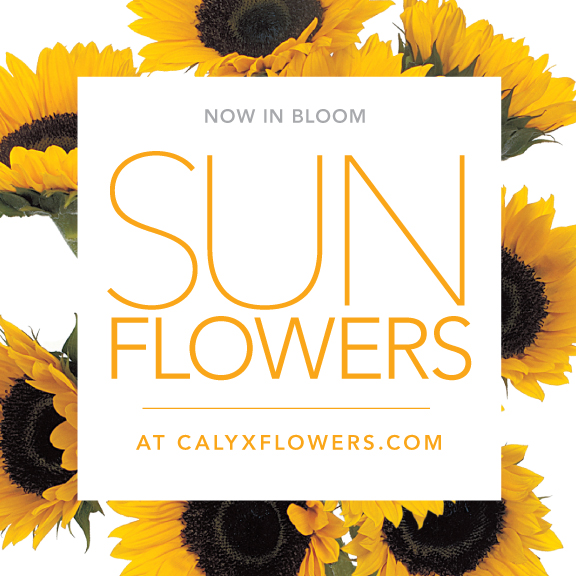 August is the month of the Sunflower – beautiful sunshine and sunny skies! We're proud to offer several bouquets featuring the late summer flower such as Tuscan Sunflower Bouquet.
Did you know? These native American flowers were originally grown more for their usefulness than their beauty, as the oil from sunflower seeds is used for food, soap, paint and cosmetics.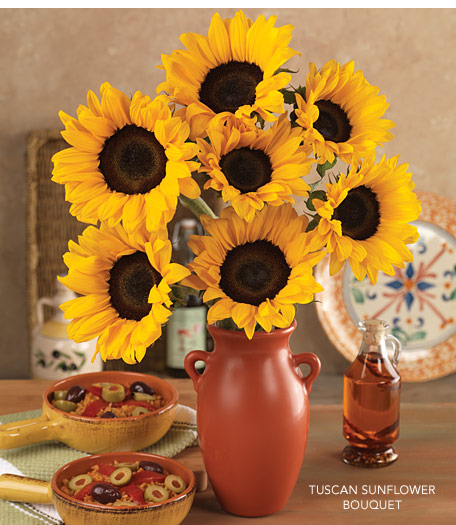 Check out Calyx Flower's selection and bring some sunshine into your home today!