As the holiday season embraces us with its warmth and cheer, Calyx Flowers is delighted to unveil a Christmas Collection designed to infuse your home with festive color and spread joy with thoughtful gifts. Embracing the essence of the season, our curated selection features timeless favorites and fresh delights that capture the spirit of celebration.
Deck the Halls with Nature's Beauty
Adorning your home with the rich, natural beauty of the season is effortless with our Western Red Cedar Garland and Wreath. This pair is crafted with meticulous care and an eye for detail. They are sure to evoke the timeless allure of the holidays.
At Calyx Flowers, we offer only the best for your Christmas! Western Red Cedar is the finest greenery available, and we've added it to our collection with you in mind. Whether draped along banisters or proudly adorning your door, the lush evergreen foliage and aromatic cedar essence will infuse your space with a charming seasonal aura.
Celebrate with Holiday Plants
Step into the world of vibrant hues and graceful blooms with our exquisite Christmas Cactus or Vintage Christmas Azalea. These stunning plants add a burst of color to your home and also make for unforgettable gifts. Known for their resilience and striking blossoms, these plants represent the spirit of joy and endurance—a perfect embodiment of the season's sentiment.
Elegant Christmas Bouquets
Captivate your loved ones with the artistry of our holiday bouquets. From classic arrangements to avant-garde compositions, our floral experts have crafted designs that exude sophistication and warmth. Each bouquet is a masterpiece, curated with the freshest blooms to bring joy and beauty into every corner of your home all season long.
Unwrap the joy of giving this Christmas with our carefully curated selection of gifts. Whether it's a breathtaking bouquet for a cherished friend, a charming Christmas cactus for a plant enthusiast, or the timeless allure of our cedar wreaths, these gifts speak volumes of love and appreciation.
Embrace the Magic of Calyx Flowers
At Calyx Flowers, we believe in the transformative power of nature's beauty. Our holiday collection is not just about decorations; it's about creating moments that linger in hearts and memories. Elevate your celebrations with our handcrafted products, designed to make this season truly unforgettable.
Experience the wonder and enchantment of the holidays with Calyx Flowers. Explore our collection today and let the spirit of the season flourish in your home.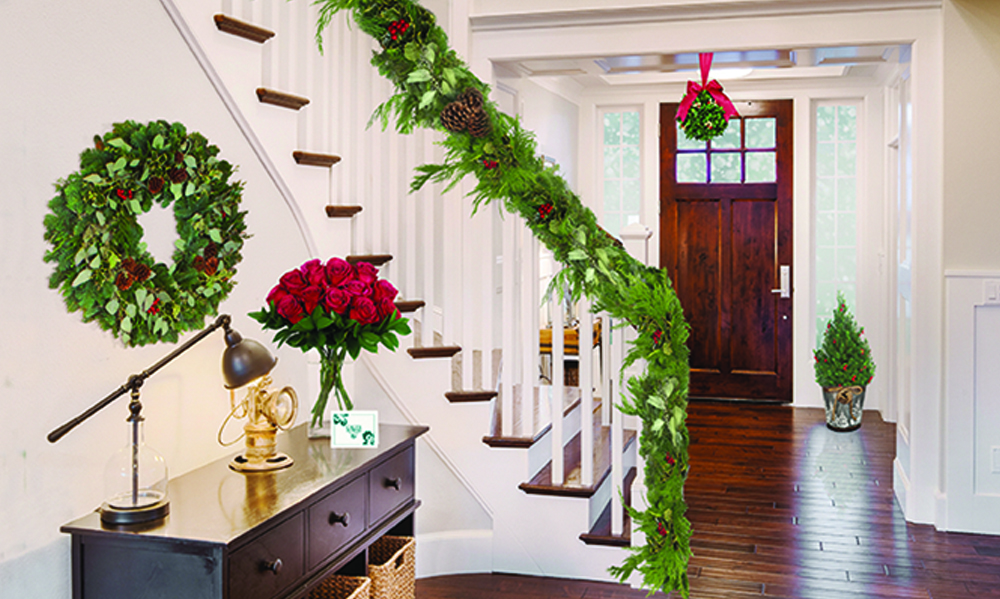 FAQ About Holiday Plants and Décor
Q: How long will the Western Red Cedar Garland and Wreath stay fresh?
A: Our Western Red Cedar Garland and Wreath are crafted with care to ensure longevity. With proper care and placement away from direct sunlight and heat sources, they can maintain their freshness throughout the holiday season.
Q: How often should I water my Christmas Cactus?
A: Christmas Cacti prefer slightly moist soil. Water them when the top inch of the soil feels dry to the touch. Ensure proper drainage to prevent overwatering and reduce watering during the dormant period after blooming.
Q: How do I keep my holiday bouquet fresh?
A: To maximize the freshness of your holiday bouquet, trim the stems at an angle before placing them in clean water. Change the water every few days and avoid placing the bouquet in direct sunlight or near heat sources. This will ensure your bouquet stays vibrant and beautiful throughout the season.