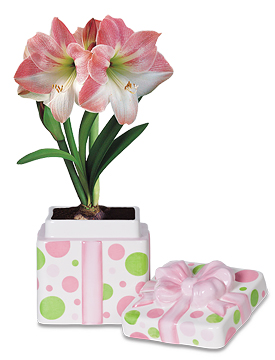 One of my favorite finds for spring – showy amaryllis blooms. How exciting is it to watch the emergence of a tall green stem after seasons of sleep? Then there's the anticipation of the growing bud and how many days until it opens in all its glory.
In today's hectic world its really nice to have an authentic experience with nature within the confines of your home. No wonder I just can't help but add a new bulb garden to our lanai every year.
I would love to hear about your experiences with amaryllis and bulb gardens!