We've been following the trends in gardening at Calyx Flowers and are offering a small collection of products that are perfect gifts to give Mom this Mother's Day, especially if she loves all things from the garden. Our new candle's fragrance and color provides a soothing scent of garden favorites – lavender and geraniums. We discovered this wonderful candle at Root.
What's Root? Root is an American candle company based in Ohio and founded way back in 1869. Their line of candles is quite impressive so we're pleased to offer the Relax Geranium Lavender Candle from the seeking balance collection. The holistic candle is crafted of soy wax poured into a glass container and finished with a sustainable wooden wick. When lit you experience the soothing lavender scent along with the beauty of the candle burning and the sound of the crackling wick. It's made for a complete "sensory" experience.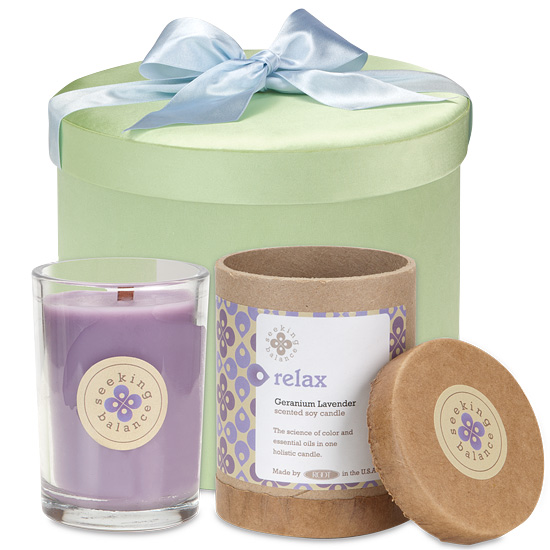 Fragrance description: RELAX – Pure essential oils of lavender and the geranium bud combine with the tranquil color of lavender to provide an atmosphere of comfort, calm and relaxation.
It's available right now at CalyxFlowers.com in limited quantities so be sure to order early for Mother's Day.