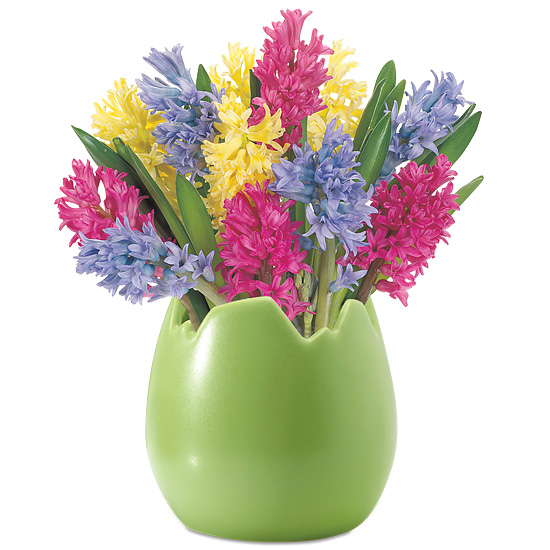 Fragrant * Spring * Flowers
It won't be long before spring gardens begin to come alive. Why wait? Experience the joy of fragrant hyacinth blooms in your home today. Hyacinths, with their showy florets, are recognized for their intense, sweet fragrance.  In ancient Greece a yearly festival called Hyacinthia was held to celebrate the resurrection of vegetation in the spring.
We're featuring these lovely bulb flowers in our new spring collection. The Fragrant Hyacinth Bouquet  is perfect for your own home decor or to send as a fun birthday gift or Easter surprise.
12 assorted stems featuring blue, pink and yellow flowers
Include our adorable green egg ceramic vase
Did you know hyacinth are members of the Liliaceae (lily family)?