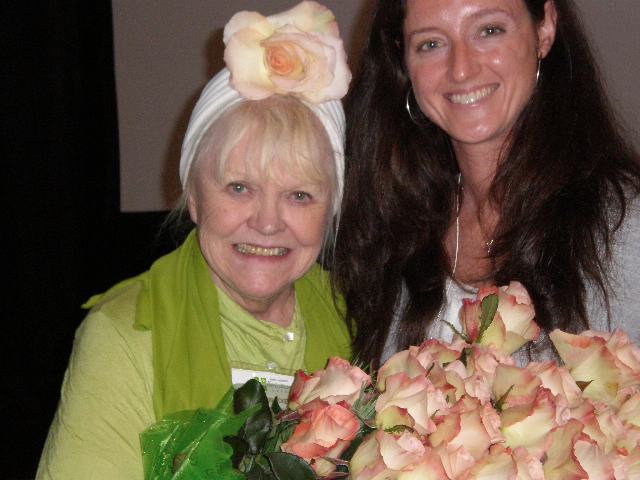 One of the highlights at this year's Floriculture Expo was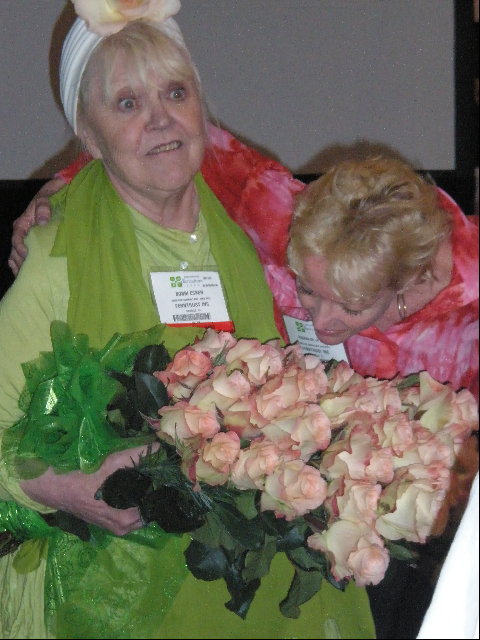 the 2010 Rose Naming Ceremony that took place for the first time in the United States on center stage Thursday afternoon.  A crowd of industry professionals gathered to witness the introduction of this new rose variety and its new name of course.
Much to the surprise of Bobbie Ecker Blatchford she was called up to the stage. Bobbie has been a prominent member of the floral industry for decades, who by the way introduced me to the meaning of people termed "WOOFs" (Well Off Older Folks). She is a noted designer, commentator and innovative marketer of everything flowers which stems from years of working in her family's greenhouses and as a fabulous florist. Among her awards is the Tommy Bright Award from the Society of American Florists and the Award of Distinguished Service to the Floral Industry by AIFD.
She was acknowledged for everything she has done in our industry and then was told the new rose variety was being named "High & Icon" in her honor. Bobbie was given a lush bouquet of the High & Icon roses and her disbelief was evident. Everyone cheered because those of you who know Bobbi know just how much she deserved this honor. It was quite touching to see it all. I can't wait to have Calyx offer this stunning new rose!