Now that Thanksgiving and Black Friday have passed, holiday parties are heading into full swing! While we love a good party, sometimes figuring out the perfect décor to set a festive mood can be tricky. Luckily, our newest seasonal designs and preserved items are a great option to send as a gift of holiday cheer or add to your home for beautiful holiday décor.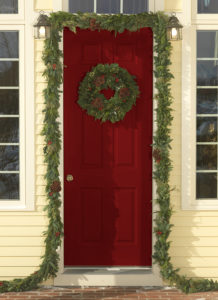 Some of our favorite seasonal items for the holidays are wreaths and garlands. Originally, wreaths were created as a symbol of eternity and everlasting life as the Christmas wreath's signature shape is circular with no beginning or end. And presently, these outdoor Christmas decorations signify the strength of life and making it through a vigorous winter. Wreaths are a delightful and fitting way to decorate and create an inviting environment when hosting a holiday party. Whether it is a front door wreath that welcomes guests or a garland adorning a banister, incorporating the natural elements of winter into Christmas décor is a great way to honor and cherish the season.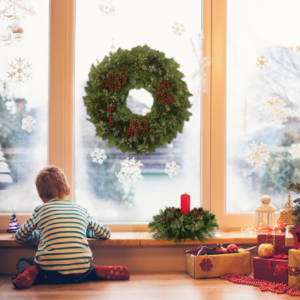 Another perk of hanging wreaths and garlands is the variety and diversity one can find in the materials, colors, and aesthetic. Lush holiday décor like our Fresh Evergreen items are perfect for a traditional look or to add a personal spin on the classic. The Fresh Evergreen Garland will deck your halls with abundant greenery from the Pacific Northwest. This garland features bright red berries and the neutral tones of real pinecones that stand alone or  accent any ribbons or bows you may want to add to match your Christmas home décor.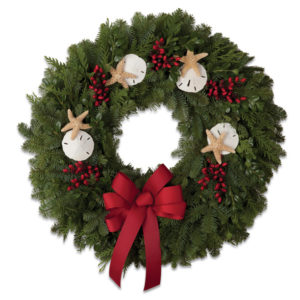 If you like your holiday décor to create a cohesive look inside and out, add our Fresh Evergreen Wreath & Candle Ring inside while your Fresh Evergreen garland hangs outdoors. The Fresh Evergreen Wreath can be hung indoors for classic Christmas mantel décor while the candle ring features a bright red candle and fresh greens that match the wreath. The bright reds and vigorous greens that make up this Christmas arrangement create a warm and joyous holiday centerpiece at your table or buffet.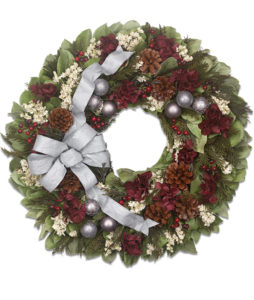 While red and green are classic, you can also update your holiday decor with other remarkable touches. For example, our Fresh Coastal Holiday Wreath is handcrafted with the quintessential cedar, boxwood, and evergreens but also has natural sand dollars and starfish paired with red chili berries, setting this wreath apart. A departure from the more traditional bells and pine, this wreath is still festive while being just different enough to keep things interesting. This sea-inspired wreath is a lovely gift to send to friends or family pining for the ocean breeze.
Another twist on a traditional holiday favorite is a Crimson & Frost Hydrangea Wreath. Rich reds and crimsons blend with natural pinecones that are then all tied together with silver ornaments and organza ribbon. Colorful yet elegant, this wreath is not only a play on classic Christmas colors, it also stands on its own as a distinctive design which makes it a versatile gift-giving option or as a piece that feels merry and can even be enjoyed after the holidays have passed.
What makes many of our wreaths and garlands great is that they are multi-faceted and easy to jazz up to fit any style. This is what makes the holidays special – maintaining traditions that are unique and personal and that is where we are excited to jump in and create Christmas floral arrangements and items that fulfill this.
We try to make sure that decking those halls has never been easier so we include the option of adding a wreath hanger to your order so things will be as convenient and simple for you as possible as you enjoy the holidays. This is a busy time of year and worrying about the little things shouldn't be a concern while planning gatherings, shopping for gifts, and visiting friends and family to celebrate this lovely season.
***Now through December 11th, enjoy free shipping on all of our Wreaths, Garlands, and Centerpieces!***