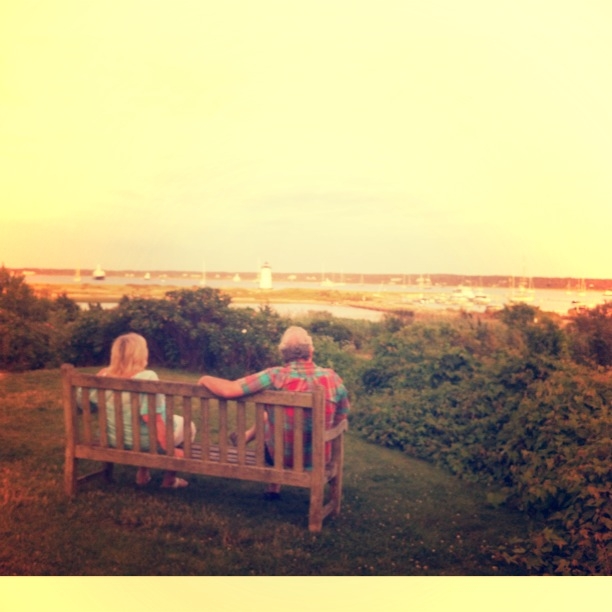 Well, Flower Lovers, it's officially Summer! Here in Vermont, it seemed like a long road to get to the season of beach days and cookouts but it's finally here. We have the windows open and the sweet smells of the gardens wafting into our office – something in the air definitely changed and it is Summer!
We would like to know what is your favorite thing about summer? Is it the beach? Is it having the kids home from school? Is it the smell of sunscreen or perhaps the taste of fresh watermelon? Let us know! Also, what is your favorite summer bouquet? If you had your choice what fresh flowers would you buy at the farmers market? Do you prefer a DIY bouquet or one perfectly designed for you? At Calyx, we like to know what our customers like so that we can be inspired to create bouquets we know everyone will love!
This summer, we have several floral obsessions. For the Fourth of July, we're going gaga for the All American Orchid Bouquet. We can see it on a beach wood table outside near sand dunes, the ocean within eyesight, adding a pop of color to a 4th of July picnic. It says 'Cape Cod' with a pinch of fun and a whole lot of class. We also can't seem to get over Blue Heaven Hydrangeas – they're perfect in a window in a cottage near the shore or on a bedside table so the first thing you see in the morning are these fresh and gorgeous flowers. Mango Delight Callas in our funky bubble glass vase are the perfect statement to put on a dinner table for a summer eve's dinner party where your guests eat at dusk and spend the rest of the night dancing beneath the stars.  The Calyx Enchantment Bouquet makes us think of hot summer days in the country, picking strawberries and making pies! Lastly, we can't get enough of Jewel Orchids. These tropical and exotic beauties make us want to go for a swim in a clear pool with a pina colada in our hand!
OK, so now we've shared ours – it's only fair for you to share yours!  Tell us what summer flowers you're mooning over and we'd love to use your ideas!
Happy Summer to our Flower Lovers!