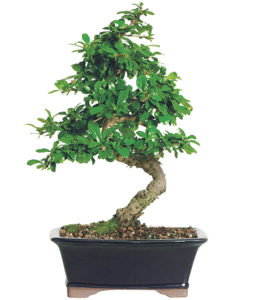 As summertime draws to a close and we head back inside, bring the outdoors with you with a desktop or office garden. Nothing perks up a space like a little greenery or plant life, and a range of indoor plants can be easily integrated into the workplace; from simple succulents to beautiful orchids, or even a citrus garden!
For an extravagant office garden, some businesses have been installing rooftop gardens or just putting a garden smack-dab in the middle of the office! These systems are said to act as an incentive for office workers to engage with others in team building, get outdoors, and establish healthier habits. However, if gardening doesn't fit into your busy work schedule, technology has introduced cloud based gardening and other gadgets such as the Click & Grow, a new indoor garden system that uses NASA technology to keep plants thriving!
If high-tech gardening and over-the-top indoor sanctuaries aren't your thing, we have lower maintenance plants that are perfect for indoor gardens and offices. From bonsai for greenery to azaleas for brightening up a cubicle, we have a variety of plants and plant gifts. Our favorite bonsai option is the Fukien Teas Bonsai. The Fukien Bonsai has a unique twisted trunk and produces small white blooms which are followed by shiny red berries, creating a change that is fun to watch on your desk day-to-day.
If you have trouble deciding, or would like to gift a plant to a business or office, our plant and flower of the month clubs are the perfect choice. Choose from our Year of Plants, Year of Bonsai, or one of many gorgeous Year of Flowers, and receive luxury flower delivery straight to a business or office. Or simply browse our Business category for more options and inspiration to get your office garden growing!