Dear Calyx Customers,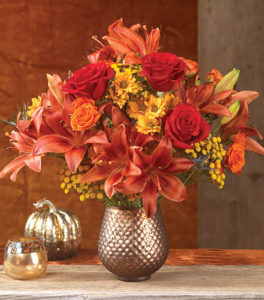 With our announcement last week that Calyx Flowers is now family owned, we also mentioned a number of changes we've implemented to improve your shopping experience with us. Over the next several weeks, we will elaborate a bit further on each change made.
In the first of this series, we want to let you know why we decided to ship all flowers and bouquets overnight for only $15. It became clear to us that you deserve (and pay for) fresh flowers! It makes sense then to ship these flowers as fast as possible for your enjoyment. The previous standard shipping method included loads of packaging in hopes that flowers would stay fresh during the two-day journey to their destination. Well, you know and we know that this didn't work so well. Not only were your flowers in less than best condition, you had heaps of packaging waste to throw away.
Now, all that has changed. When you order flowers from us, you or your recipient will get them the next day! When you order flowers from us there's no wasteful plastic packaging! We believe in going green, less in waste, less in landfills…up to 3.5 tons less annually.
Last but not least is our response to your concerns regarding shipping fees. As a result, we cut the overnight shipping fee for flowers in half to $15.
Next in our series, we will review with you our new products for this holiday season! In the meantime, if you have any comments or questions, we'd love to hear from you at customerservice@calyxflowers.com
Sincerely,
Mark and Kathryn