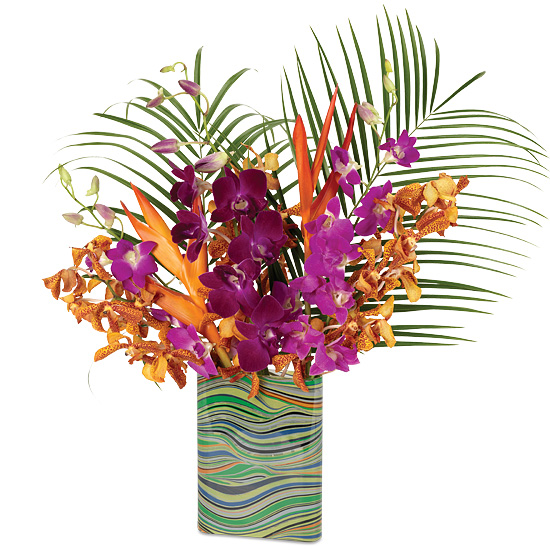 Even if you don't live in the Caribbean or another tropical climate, chances are still good that you love the bright colors and casual elegance of what we here at Calyx Flowers call "tropical style". Sometimes it's hard to find a way to bring a taste of the tropics into your home environment but we've solved that dilemma. Imagine bold pink and purple orchids alongside of breezy palms with amazing orange parakeet heliconias poking through the gathering. These tropical delights are all found in our new Summer Sands Bouquet.
Plus if you're really into color we've added a vase with lots of visual charm and a sense of modern quirkiness. The glass vase is a work of art by Fringe Studios. Its round rectangular shape is tall and thin to support the diverse collection of tropical flowers. Its sleek sides are beautified by a wavy transferware print resembling streaks of multi-colored sand.
All together — tropical perfection!